CD Release Party

March 20th at 9:00pm Howler's Coyote Cafe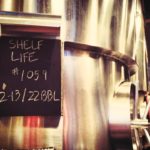 Also featuring the debut release of a brand new brew!
Shelf Life India Pale Lager
Brewed by Brandon McCarthy
and Rock Bottom Brewery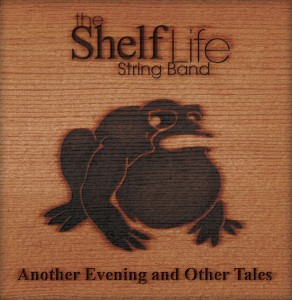 Heading to the Park House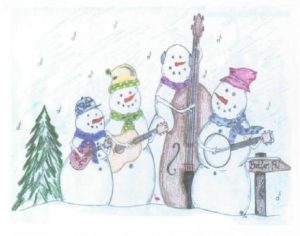 Are you guys as excited for the Park House Bluegrass Jam today as I am? Being off for a week has me missing my frosty mug, free peanuts, and awesome atmosphere of the Park House. We'll see you there in a few hours!
If you haven't already, head over to our updated music page and have a listen to our set from this years Ice Jam in Butler, PA.
End of the year update
Well the new year is upon us.  As we look back on the past year and to the year ahead we wanted to give everyone a few updates.  Our forthcoming studio album is in the mixing and mastering stage. We plan to have a digital copy ready for you by the end of January.  If you're looking for a hard copy that should be done near April.
Be sure to check us out on December 27th at the Thunderbird Cafe for the Ugly Sweater Jam!  Ugly sweaters are encouraged but not required.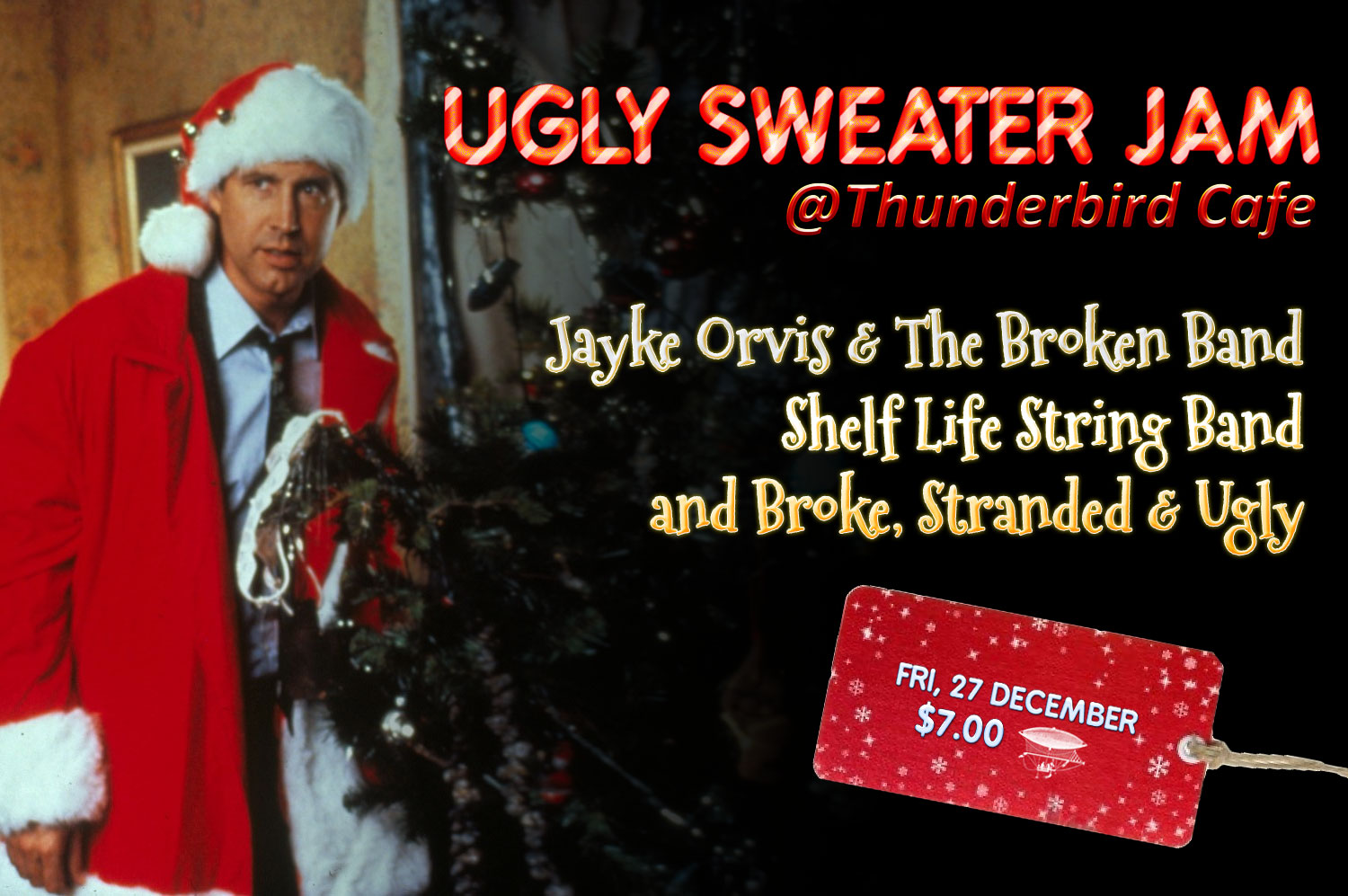 Another Evening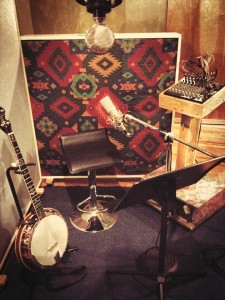 We'll, it's been over a year since we updated the news section of our website.
We're excited to announce that our debut (and long overdue) album is in the works. We recently spent time recording at Mr. Small's studio here in the north side of Pittsburgh.  Entitled Another Evening, the 10 track album will include all original songs.  We're hoping to have the album completed and ready for your listening pleasure by the end of the year. Stay tuned for updates on an official release date.
Pickin'-n-Grinnin'
Howdy!  It's been too long since we've posted so I thought it was about time for an update.  The past few months have been pretty hectic. We're very excited to be working on a 5 track EP we hope to be bringing to you early next year. With much sadness we saw Joe Dep off to Boston with good wishes.  But don't worry, bluegrass Jams at the Park House have continued in Joe's absence and we have every intention of continuing sans banjo.
We're always looking for more people to play with!  If you or anyone you know would like to join us we would love to see you at the Park House some Wednesday night.  We're always in search of new friends to pick with and possibly somebody to regularly sit-in with us on the banjo.
Upcoming Shows
March 2014

»
S
M
T
W
T
F
S

1

2

3

4

5

6

7

8

9

10

11

12

Events on Mar 12

Bluegrass Jam

What:

Come one, come all. 9:00PM! Enjoy YUENGLING DRAFT for $2.00! So bring yourself and bring your friends, tell everyone cause BLUEGRASS is jammin' every Wednesday at the PARK HOUSE!! WooHoo!!

13

14

Events on Mar 14

Chipper's Sports Bar & Grill with Full Moon Canoe

Where:

5 N. Edgehill, Youngstown, Ohio 44515

15

Events on Mar 15

Clarion Bluegrass Festival 3pm set

Where:

Clarion Bluegrass Festival

Arlington Hotel, Kane PA

Where:

Arlington Hotel, Kane PA

16

17

18

Events on Mar 18

Open Stage at the Belmount

Where:

201 Bon Aire Dr., Butler, Pennsylvania 16001

19

Events on Mar 19

Bluegrass Jam

What:

Come one, come all. 9:00PM! Enjoy YUENGLING DRAFT for $2.00! So bring yourself and bring your friends, tell everyone cause BLUEGRASS is jammin' every Wednesday at the PARK HOUSE!! WooHoo!!

20

Events on Mar 20

SLSB Presents Another Evening and Other Tales CD Release Party

Where:

Howlers Coyote Cafe, Liberty Avenue, Pittsburgh, PA, United States

What:

9pm show. $5 at the door.

With Special guest Elli Perry (Nashville)

http://elliperry.com/

Also featuring the debut release of a brand new brew!

Shelf Life India Pale Lager

Brewed by Brandon McCarthy and Rock Bottom Brewery

21

Events on Mar 21

Brown Hotel, Indiana, PA

What:

Show at 10pm. Locals: TBD, Sean Howard.

22

Events on Mar 22

SLSB at the Brick House

23

24

25

26

Events on Mar 26

Bluegrass Jam

What:

Come one, come all. 9:00PM! Enjoy YUENGLING DRAFT for $2.00! So bring yourself and bring your friends, tell everyone cause BLUEGRASS is jammin' every Wednesday at the PARK HOUSE!! WooHoo!!

27

28

29

30

31
Mar 12

Bluegrass Jam

What:

Come one, come all. 9:00PM! Enjoy YUENGLING DRAFT for $2.00! So bring yourself and bring your friends, tell everyone cause BLUEGRASS is jammin' every Wednesday at the PARK HOUSE!! WooHoo!!

Mar 14

Chipper's Sports Bar & Grill with Full Moon Canoe

Where:

5 N. Edgehill, Youngstown, Ohio 44515

Mar 15

Clarion Bluegrass Festival 3pm set

Where:

Clarion Bluegrass Festival

Arlington Hotel, Kane PA

Where:

Arlington Hotel, Kane PA

Mar 18

Open Stage at the Belmount

Where:

201 Bon Aire Dr., Butler, Pennsylvania 16001

Mar 19

Bluegrass Jam

What:

Come one, come all. 9:00PM! Enjoy YUENGLING DRAFT for $2.00! So bring yourself and bring your friends, tell everyone cause BLUEGRASS is jammin' every Wednesday at the PARK HOUSE!! WooHoo!!

Mar 20

SLSB Presents Another Evening and Other Tales CD Release Party

Where:

Howlers Coyote Cafe, Liberty Avenue, Pittsburgh, PA, United States

What:

9pm show. $5 at the door.

With Special guest Elli Perry (Nashville)

http://elliperry.com/

Also featuring the debut release of a brand new brew!

Shelf Life India Pale Lager

Brewed by Brandon McCarthy and Rock Bottom Brewery